"Stop stop, this is turning into a meeting carnival!"
My team member Björn
After a slightly chaotic team meeting, an idea was born around the table. Starting of with a "meeting carnival" note taped on a bottle, soon it had prototyped its way into a whole useful kit.
Feel free to download the kit - Print it, fold it, try it!
Role Facilitator, User testing, Design Client Hyper Island project, 2015
The concept
With hands on tips and a little help from origami paper figures, this toolkit can turn unorganized and slow meetings around. By bringing in the tools in a meeting everyone gets to play afte the same rules.
It makes it easier to interrupt (without being rude) when someone derails from the topic by putting the "Relevance giraffe" on the table. It also helps people to stay focused, since they listen more eagerly in order to get to practice one of the cute tools themselves. It's easy to use and has proven to be surprisingly effective.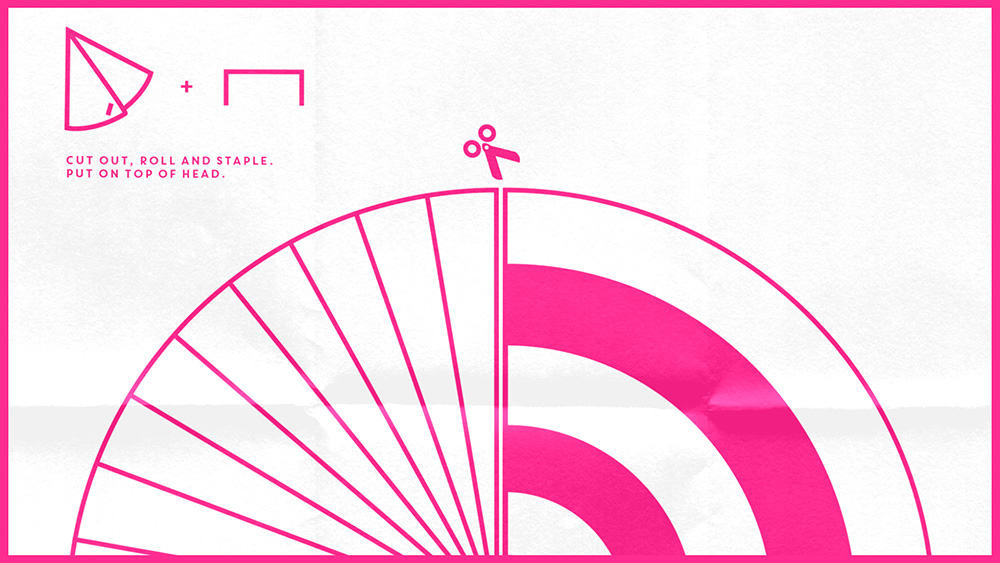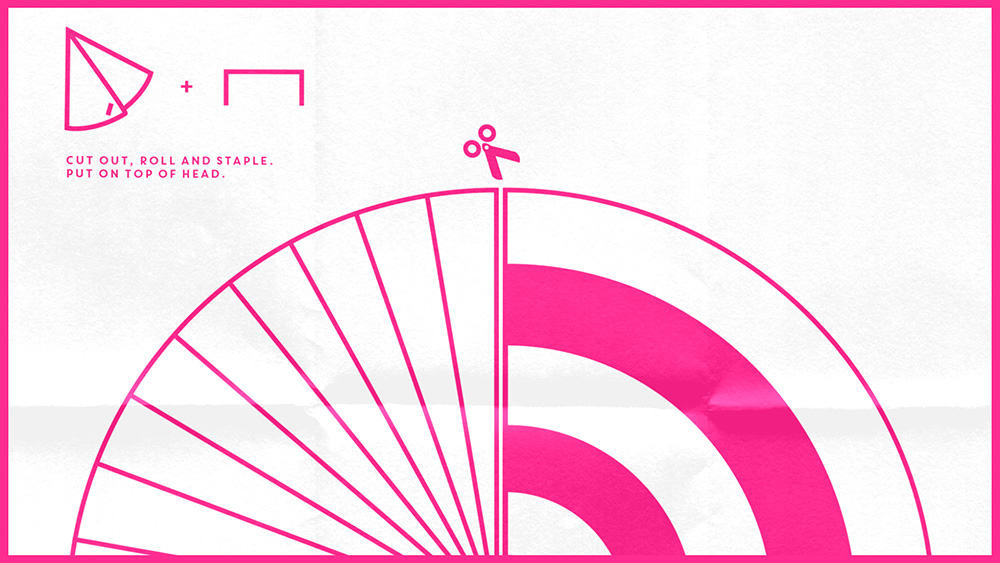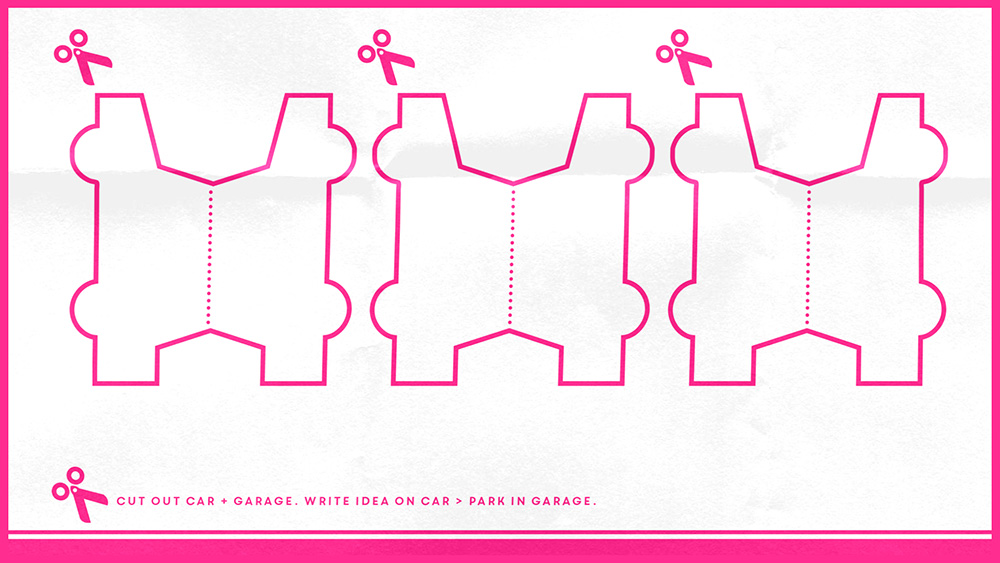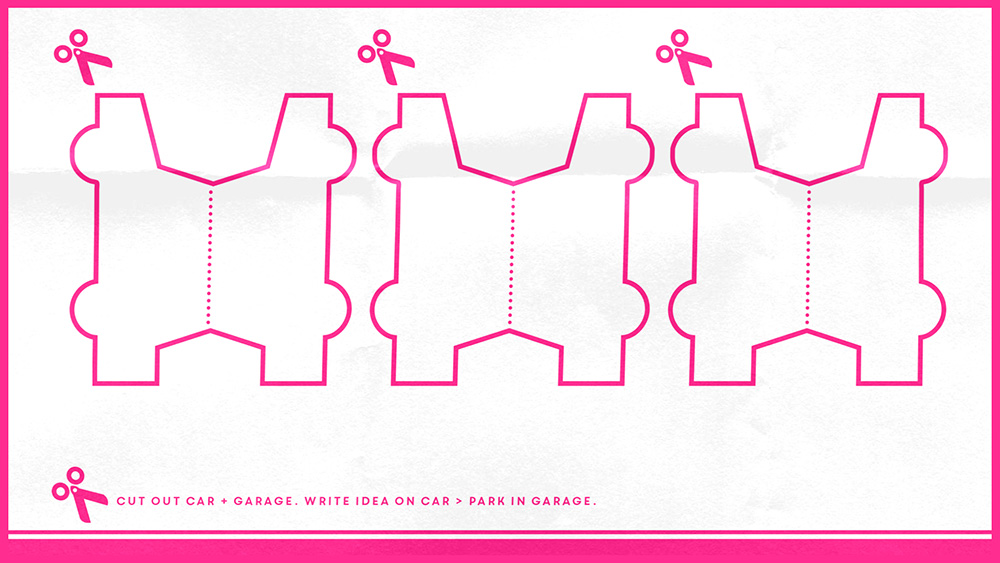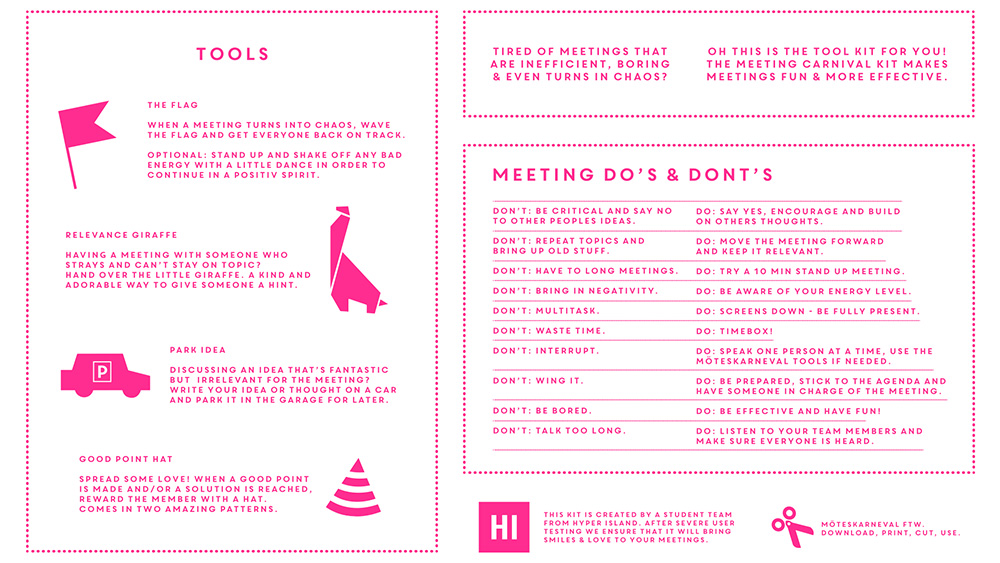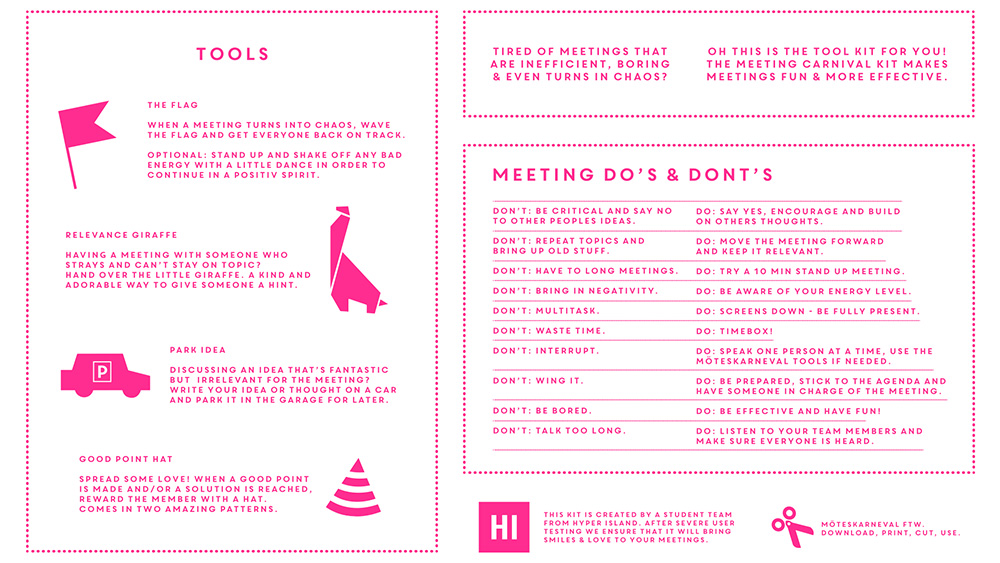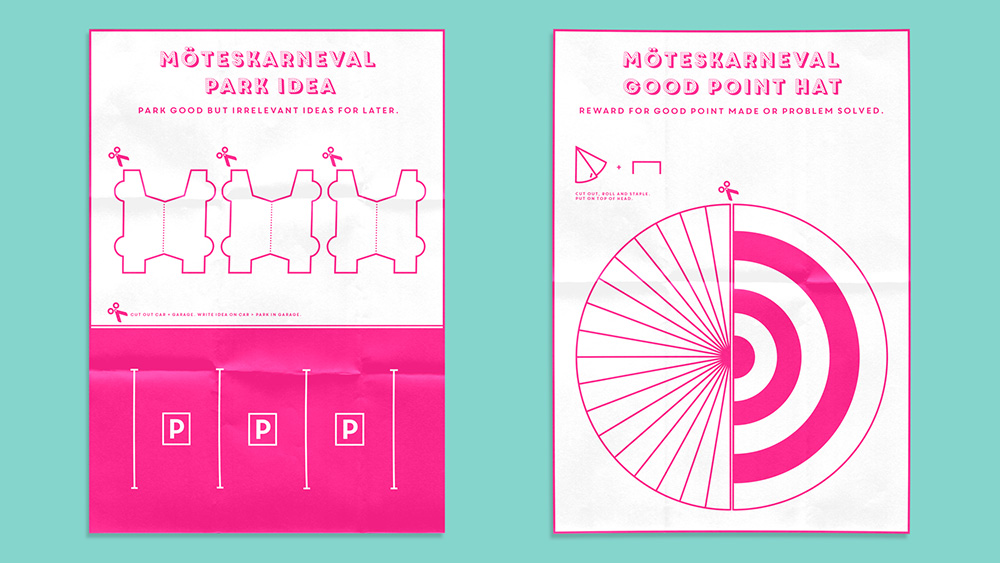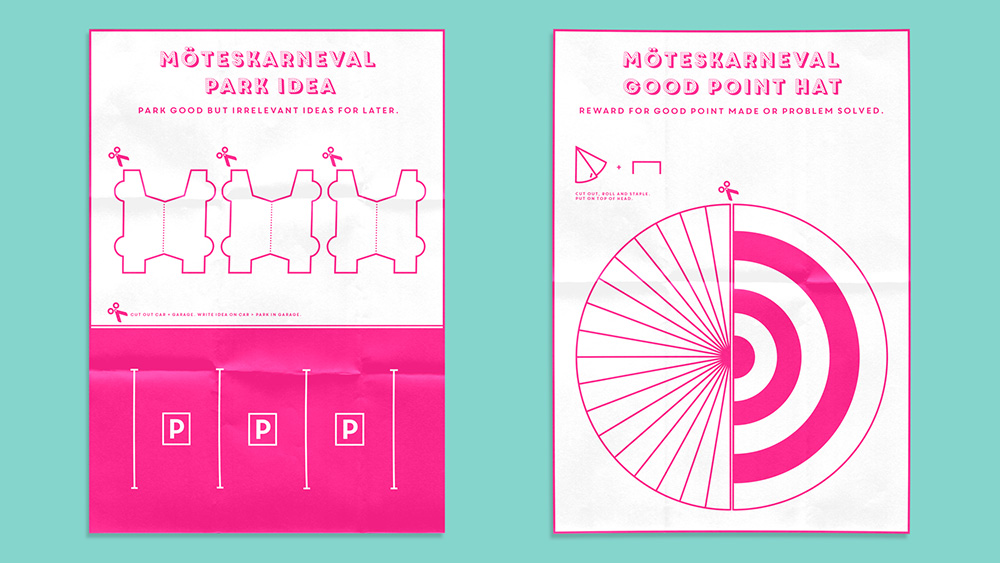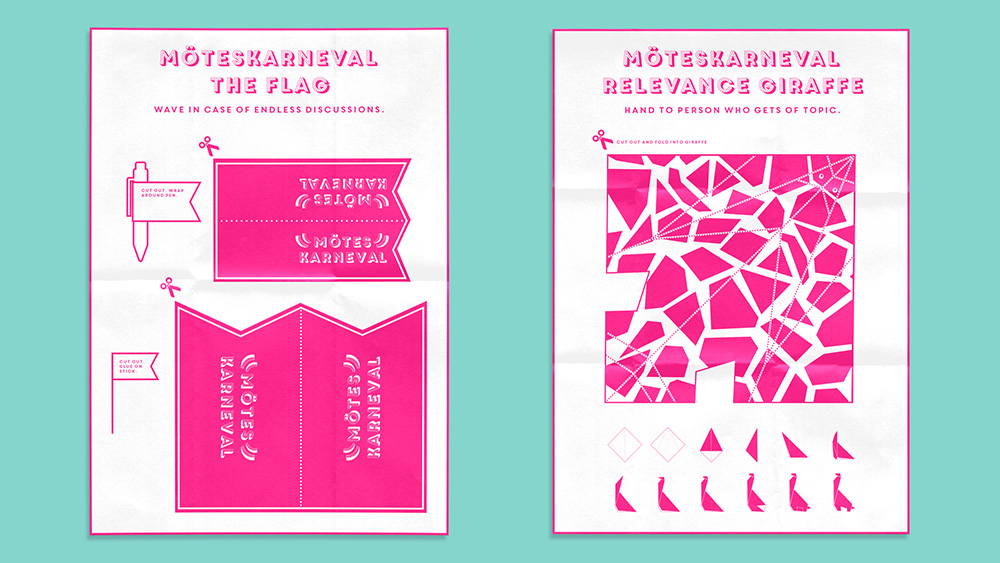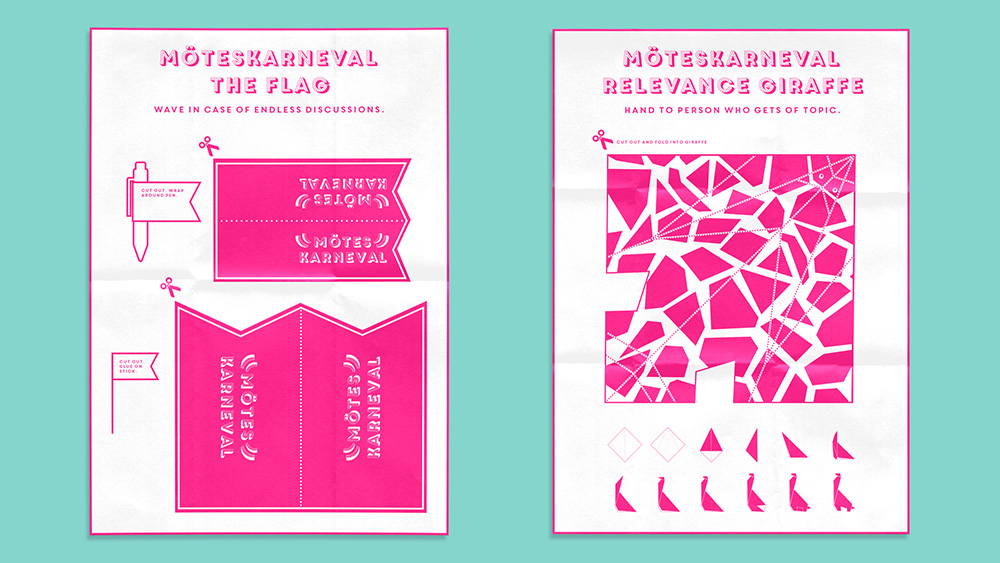 The process
This project ended up not feeling as any work at all. We were always iterating on the prototypes in every meeting that we had over the six weeks period my team worked together. We ended up having one workshop to finalize the result to the current state.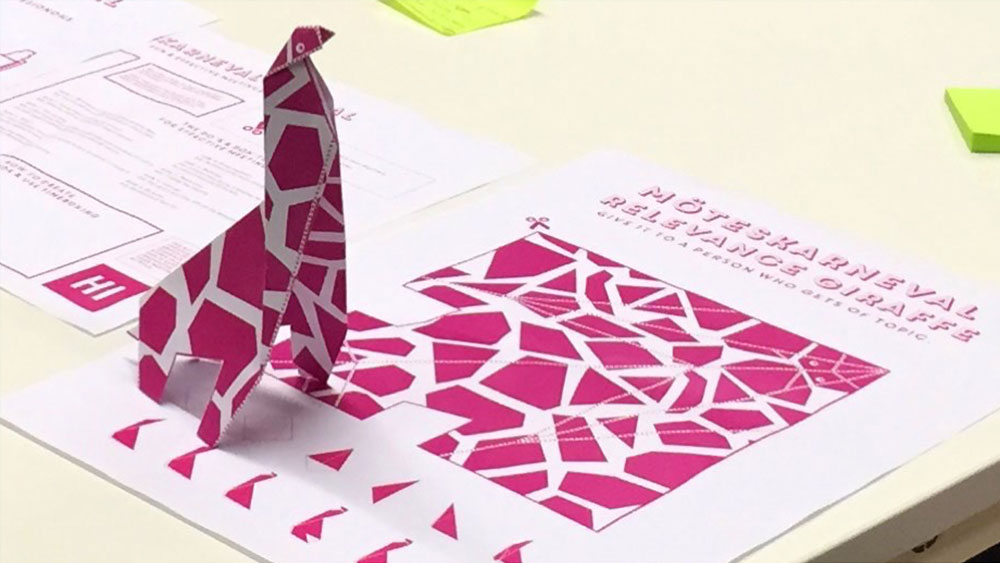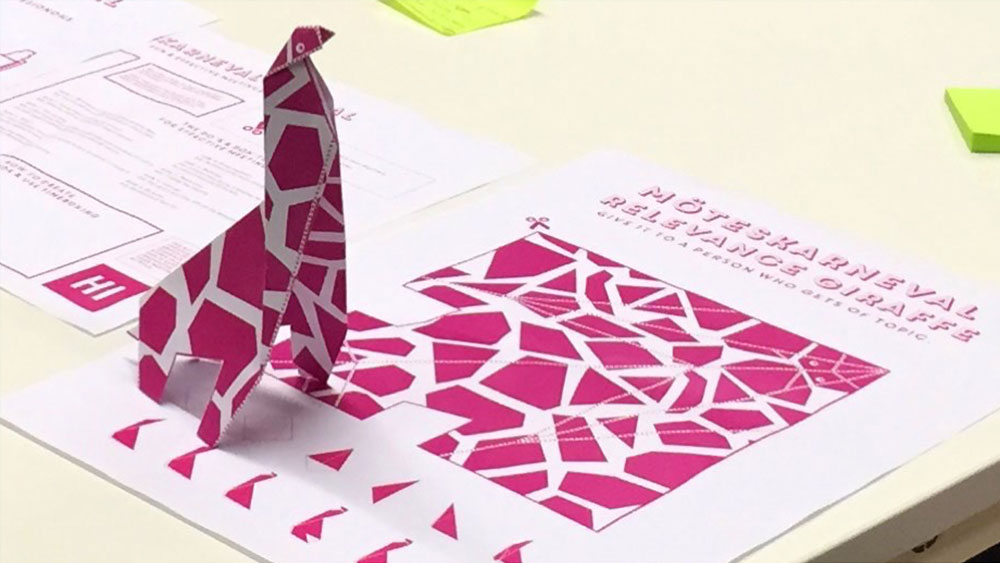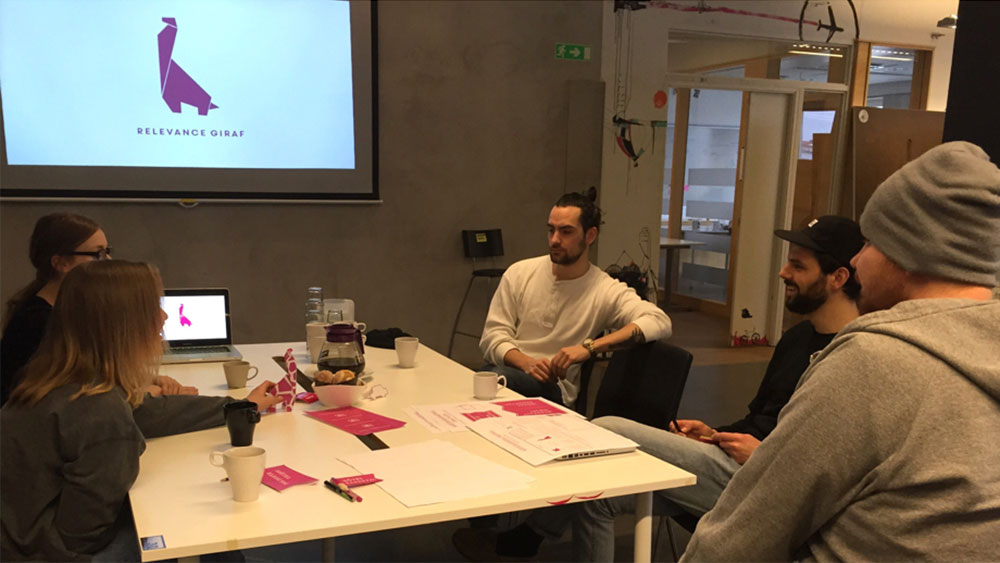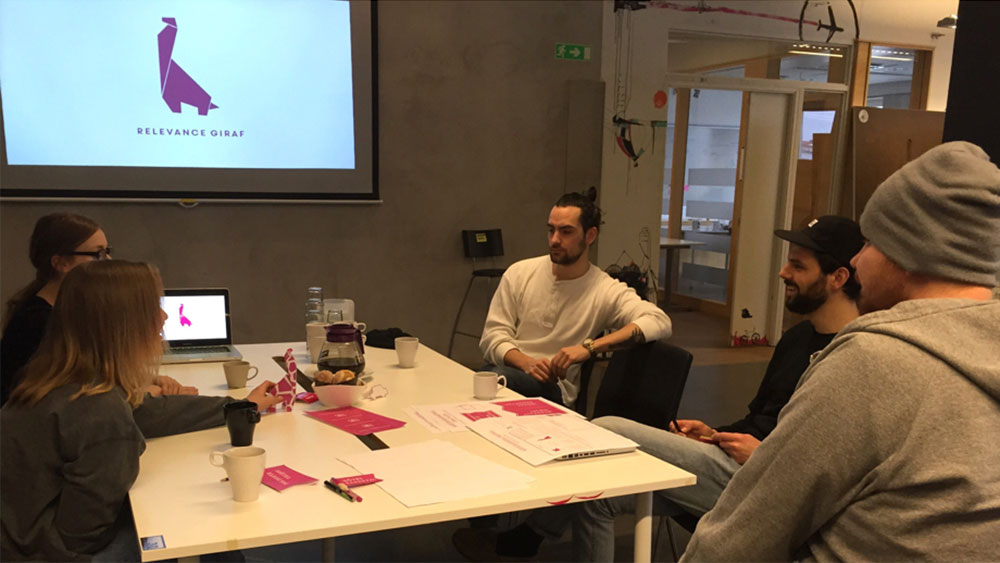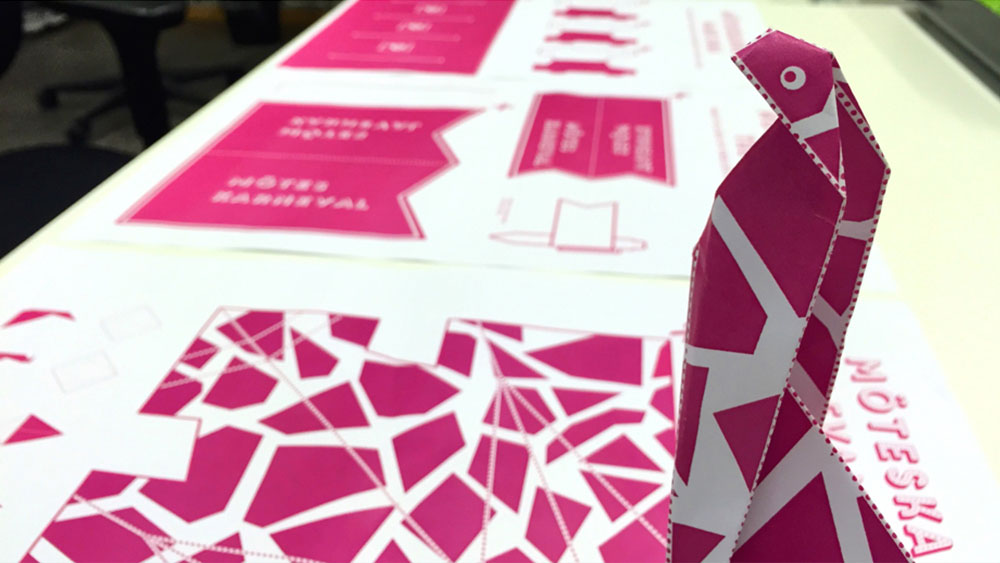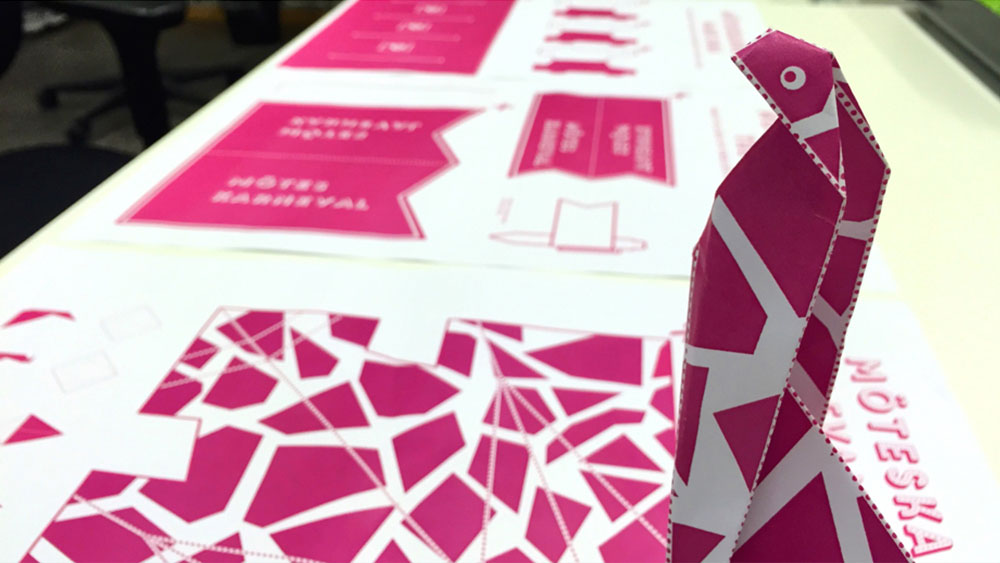 Pitching for Hyper Island
To investigate how to take the Meeting Karneval kit further, we pitched the concept to staff from Hyper Island school as a suggested tool for future students. At the time, Hyper was building their online "toolbox", with methods targeted towards students, so our kit was very well recieved.
The video showcase my team explaining how to use the Relevance giraffe.
Extra material
This project created such excitement within the team that we dramatized the [non-fictional] story of how Möteskarneval came to life.