"Hack a pair of Chucks into something completely new, you're only limited by your own creativity"
Converse
A quick and dirty Hyper Island project for North Kingdom and their end client Converse. The very open brief was to transform the iconic Chuck Taylor sneakers into something interactive.
Role Project manager, Idea development, Arduino prototyping
Client Converse & North Kingdom, 2015
The Concept
We wanted to connect the Converse carriers by connecting their shoes. In short, when two Chucks meet in the street, they say "Hi". A project just for fun, but there's something exciting about the fact that you could, quit possibly, track a whole community of shoes. "Just imagine the data you could get!", as our client expressed.
The video displays the Hi Chucks for social media.
The process
As the project manager I facilitated an ideation workshop to find the idea for Hi Chucks. When we had the idea in place we divided into two teams. One team created a stop motion video for social media and the other made the prototype. Having a very short time to complete the project I was fortunate to help out in both teams.
The prototype was built with arduinos equipped with sound boards and proximity sensors, so that it could recognize another Chuck up close.
I'm not gonna lie, there were some head scratching and code copying going on to make this work, but it's exciting how quick you can create a prototype that feels very interactive. It also makes it much easier for others to grasp the concept and get excited. Our idea generated quite a few smiles on its way.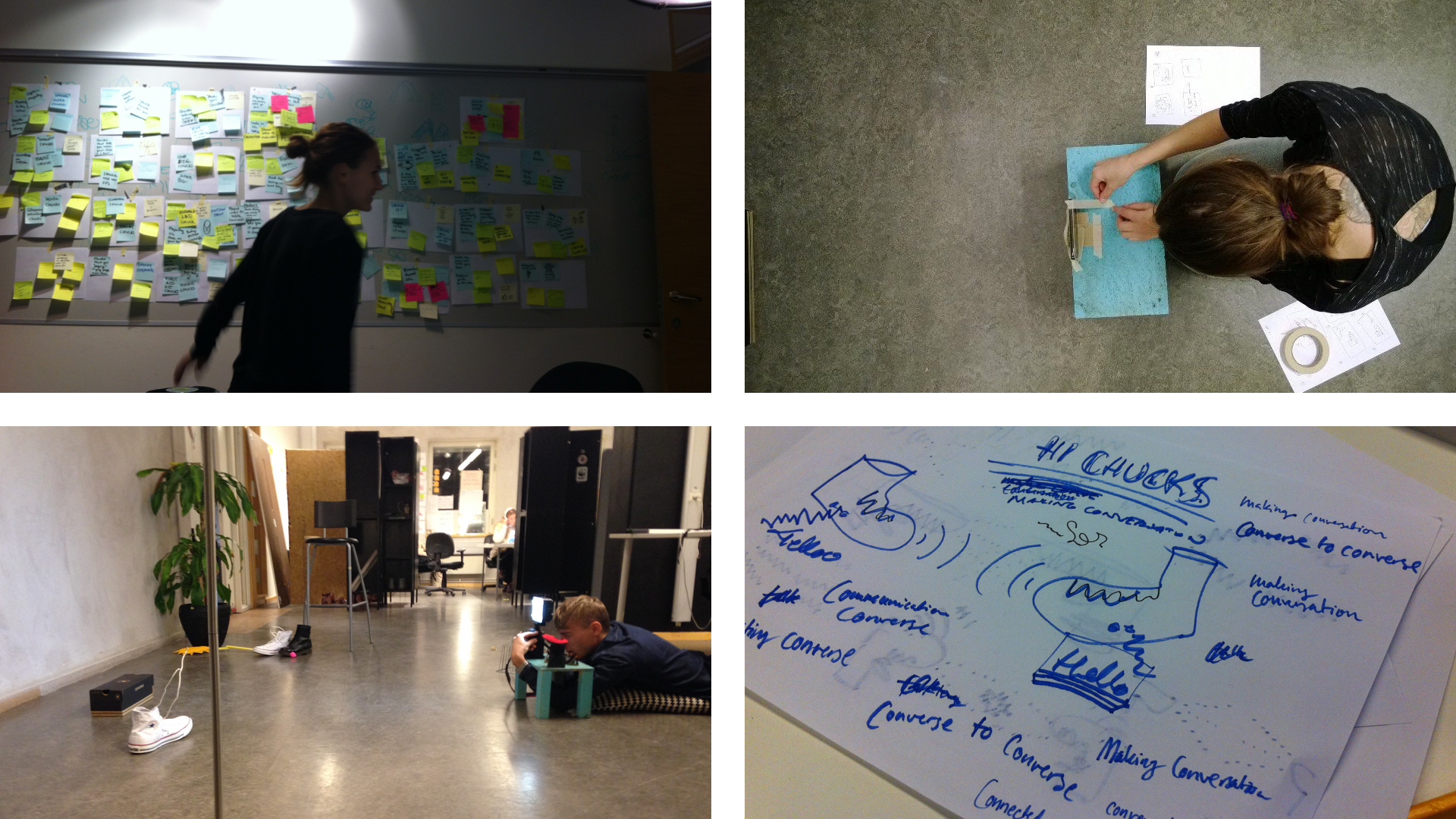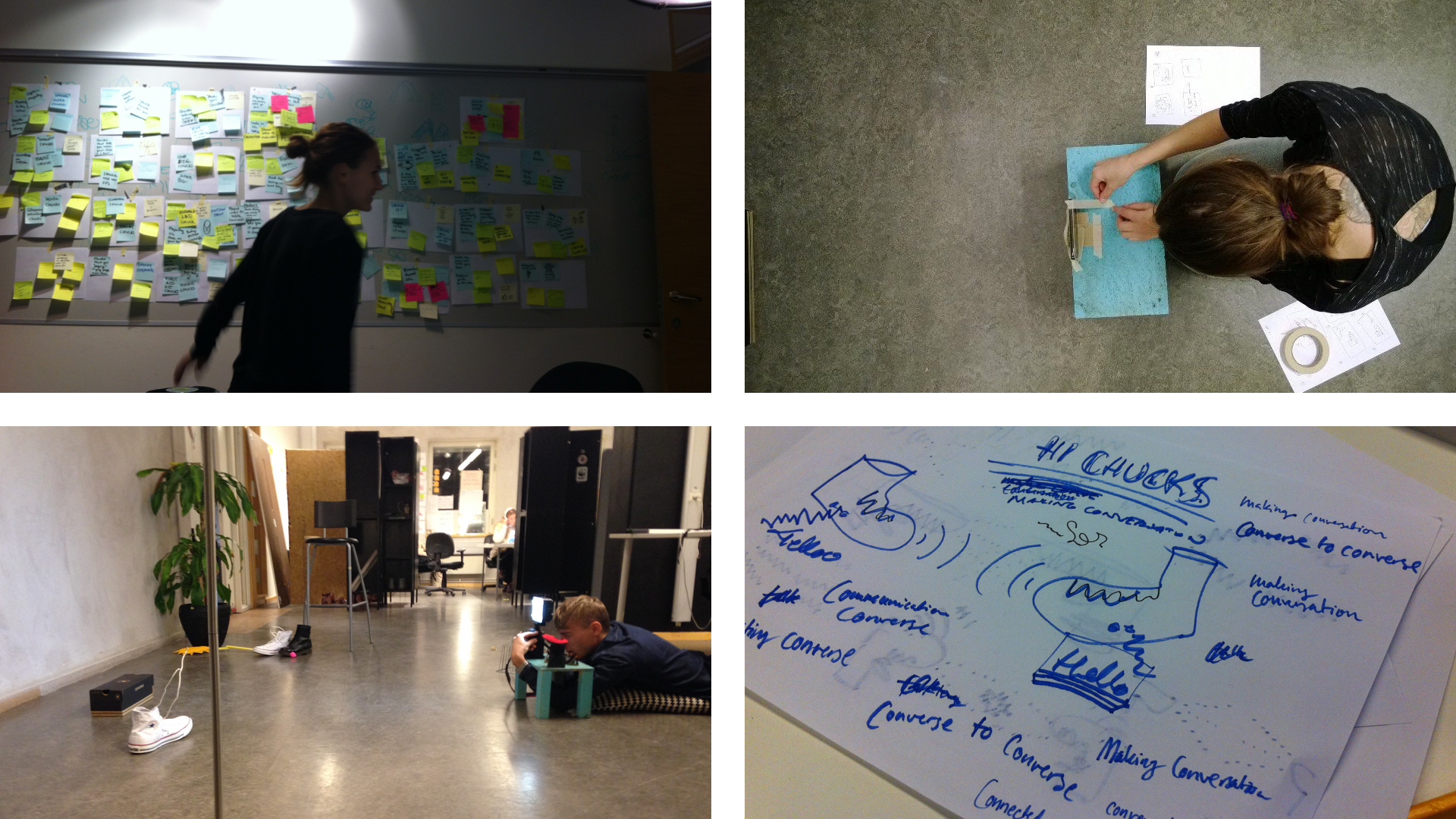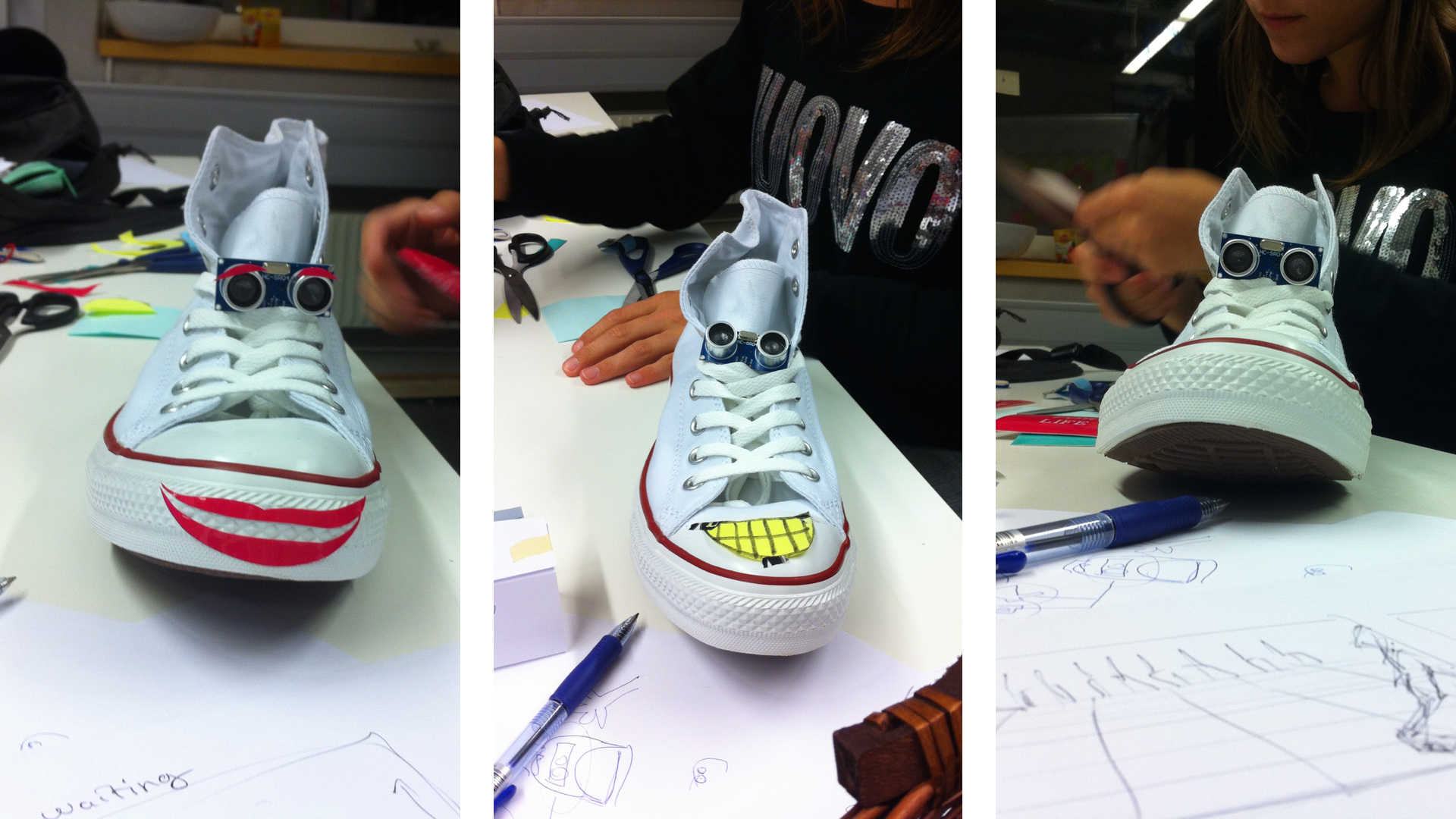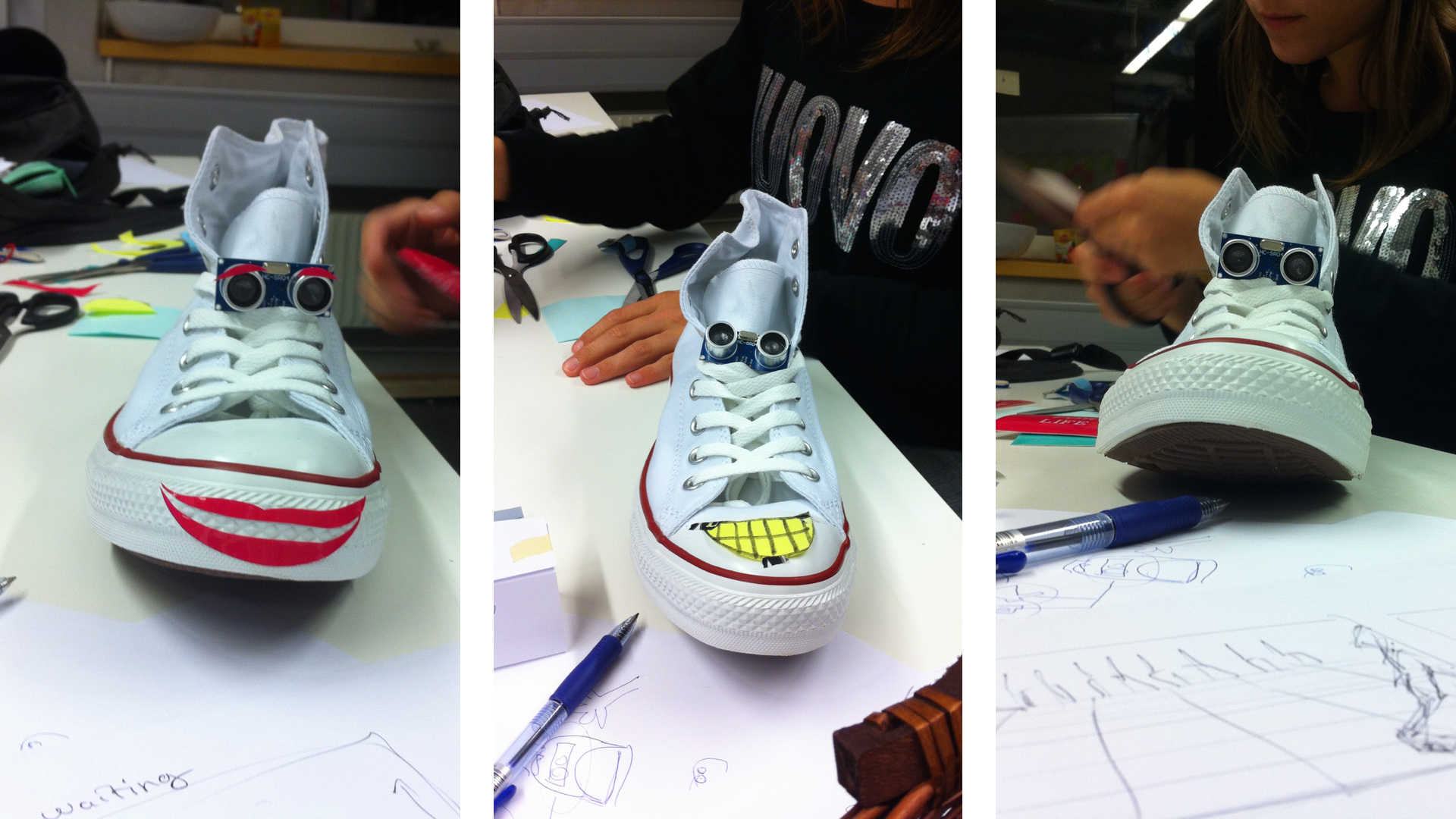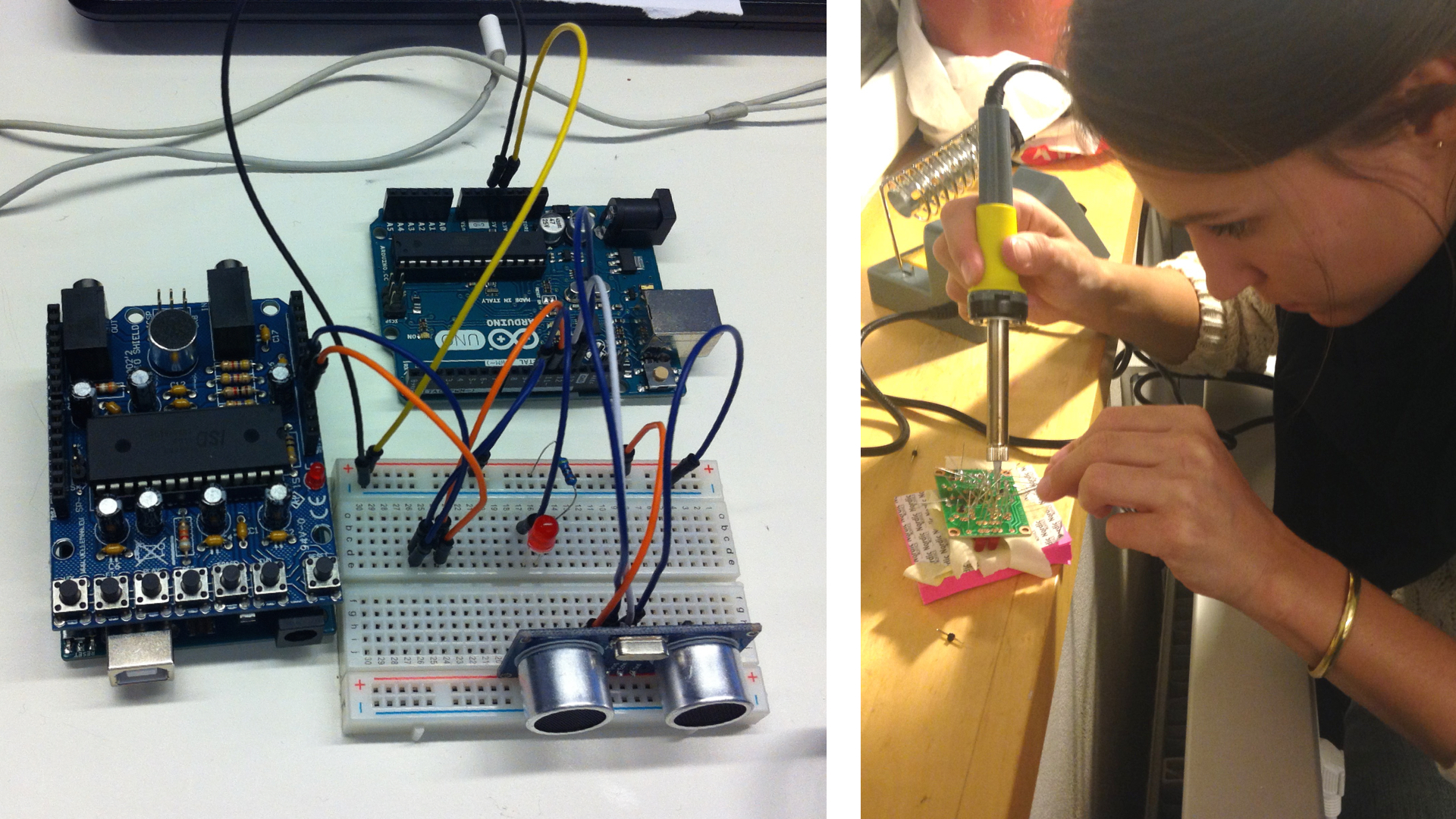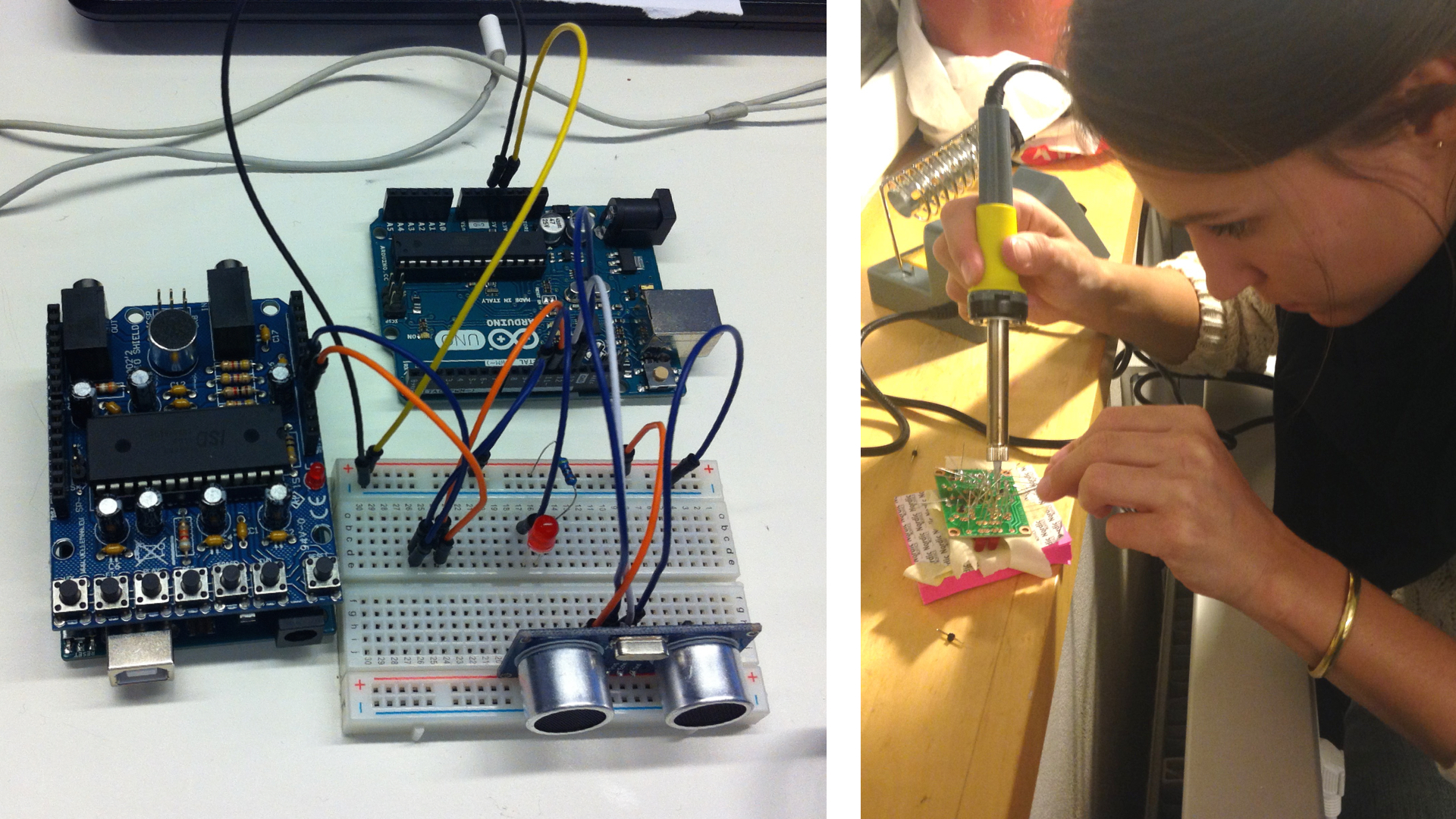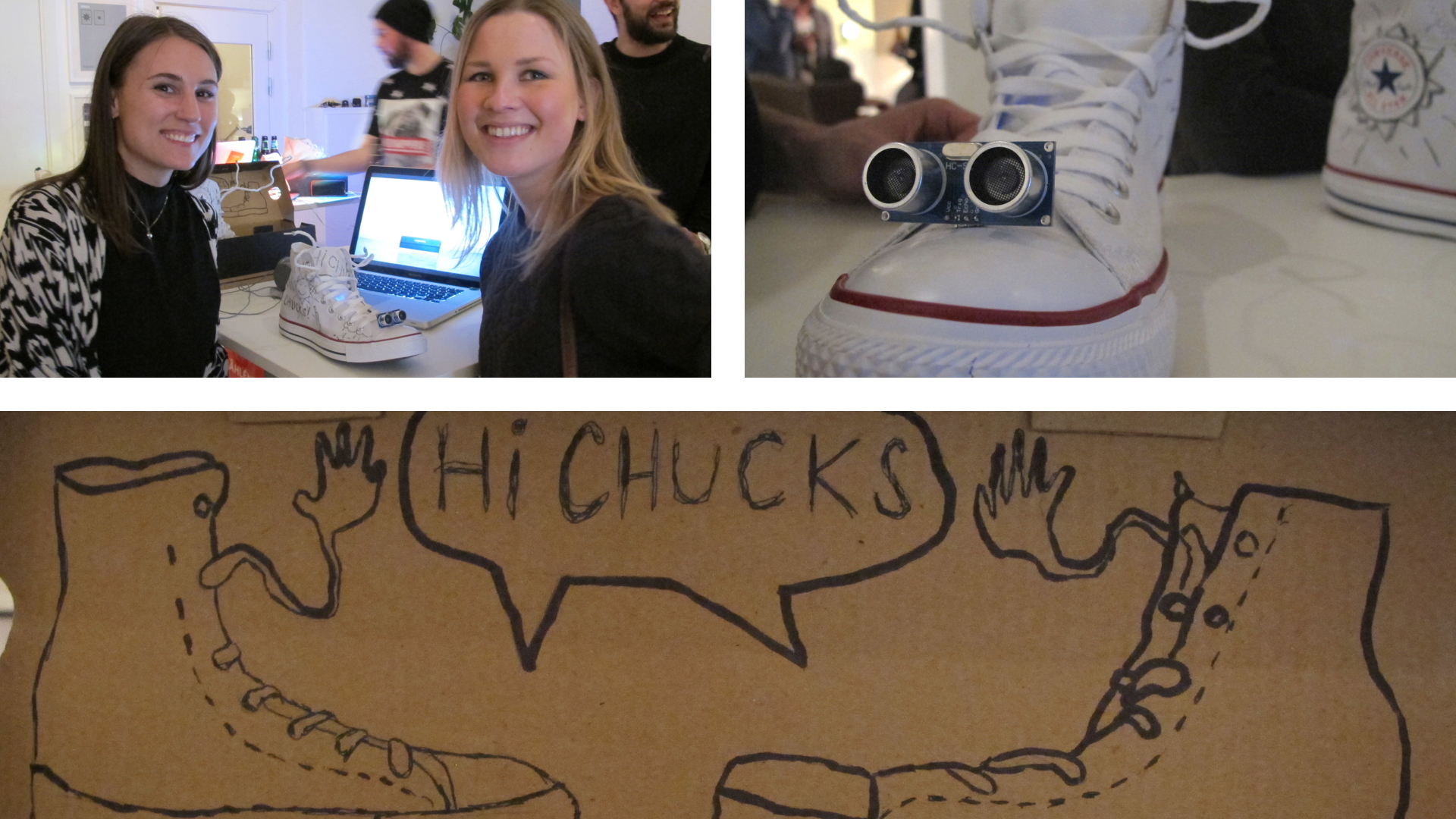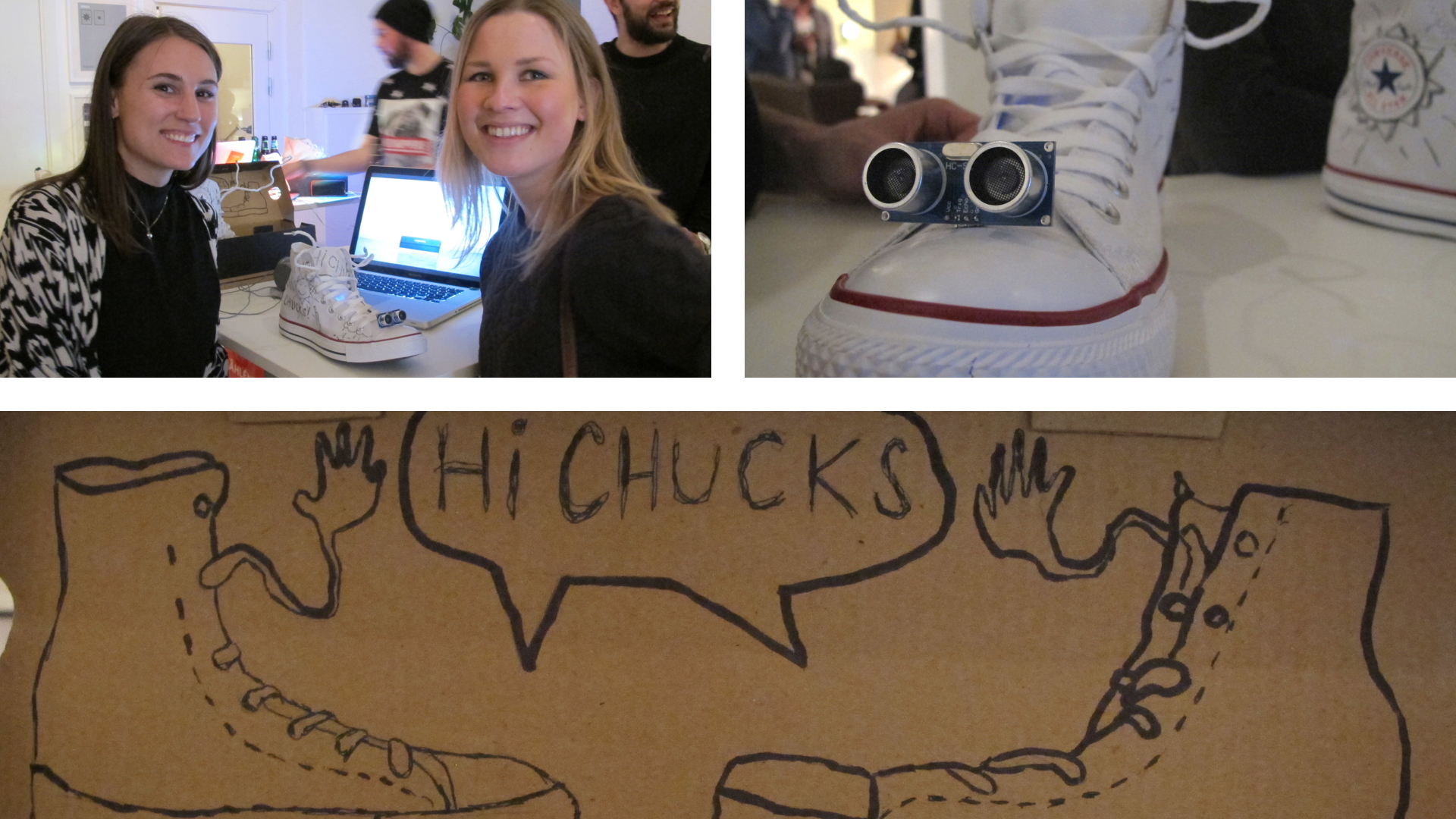 Hi Chucks prototype in action
You will probably not see these in stores anytime soon, but it was an appreciated installation at the Converse social media event where me and my team presented it.