"Use the entire class of 54 interactive art directors to create something, anything, in two weeks to go viral"
Thomas Mazetti
Faced by a simple brief from Studio Total founder Tomas Mazetti, my class was given the task to create something that would generate a world wide media buzz. With that in mind, we found an algorithm and a machine that translates music into – meatballs.
Role Construction manager of the machine
Client Hyper Island project, 2014
The concept
The idea generating process consisted of several iterations where the whole class was separated into ten groups to ideate and then present their ideas to the rest of the teams. Exhaustive debates of the potential ideas were held, and they were evaluated using two main values related to the task – virality and originality.
Out of twenty good ideas we selected we found an interesting relationship – the relationship between food and music. Not in the regular dining hall way, but through a combination of programming, design, and a legal amount of madness. The idea was to develope code that convert music into taste, and for the first time you could chew the Bohemian rhapsody.
The machine
My role was as a project manager for the group that was set up to create a monstrous machine. It was designed from scratch, building with junk materials, and involved engineering components to make every part of the machine move as we wanted.
At the core of the Beatballs is a software that analyses sounds with the help of The Echo Nest algorithms and translates the results into different flavours. It basically makes meatball recipes out of music. Then the machine, powered by two Arduinos, mixed certain amounts of ingredients and cooked a meatball out of them (ok, yeah, some smoke and mirrors, but the goal within the time frame was to make an inspiring promo video).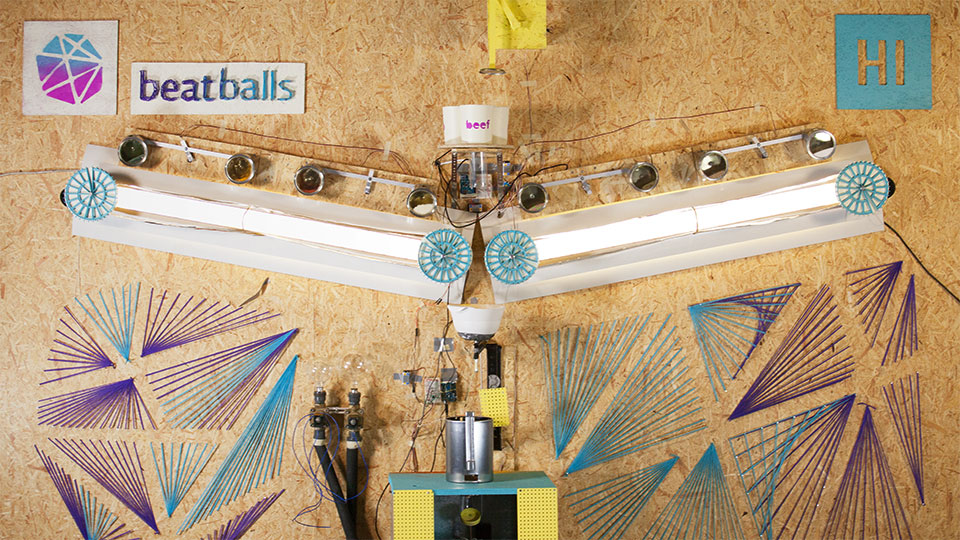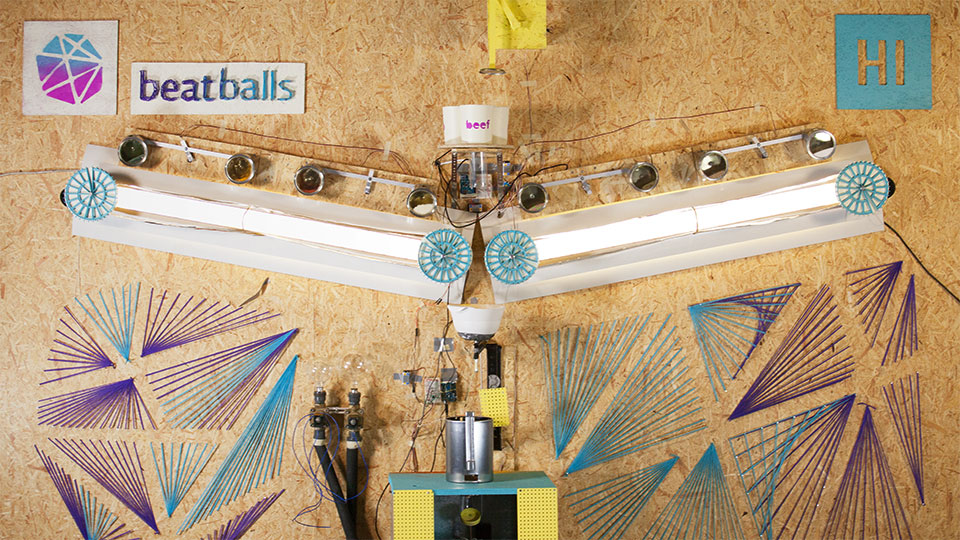 The process
It was a big challenge to work in a big group like this. At the beginning even the smallest and trivial discussions switched into irrelevant and energy-draining conversations. We spent almost half of the first week looking for the right aproach and tools to use in order to come to a consensus.
At some point we decided to split up into several subgroups, each of which worked on a particular part of the project. There were representatives from each department who had their own meetings where they shared statuses and information between subgroups.
As a wrap up each group created an energy diagram of the project and shared their reflections on the process with each other.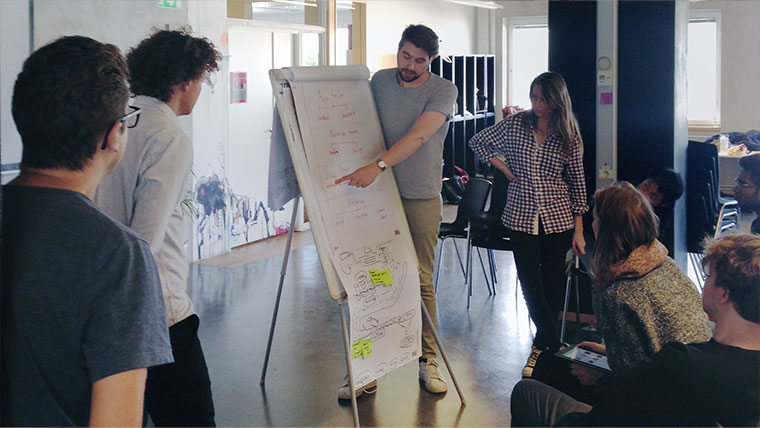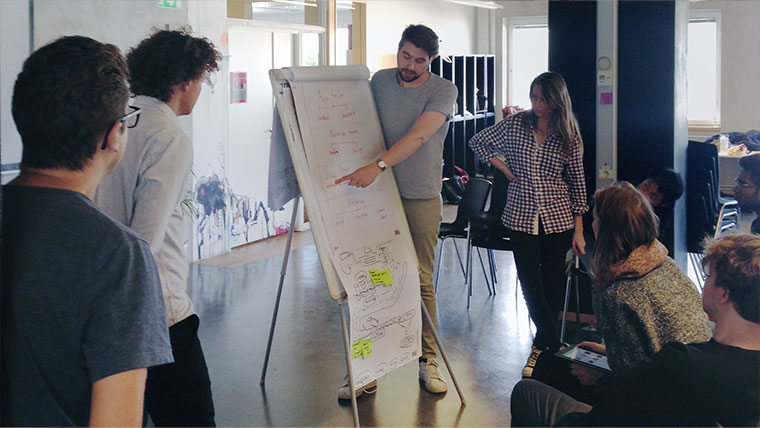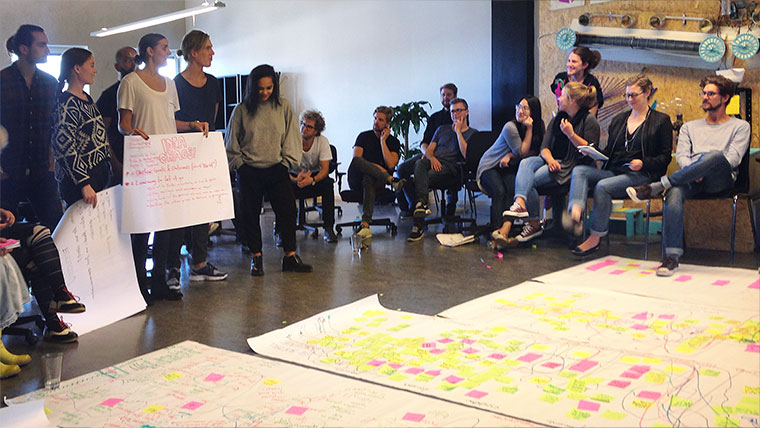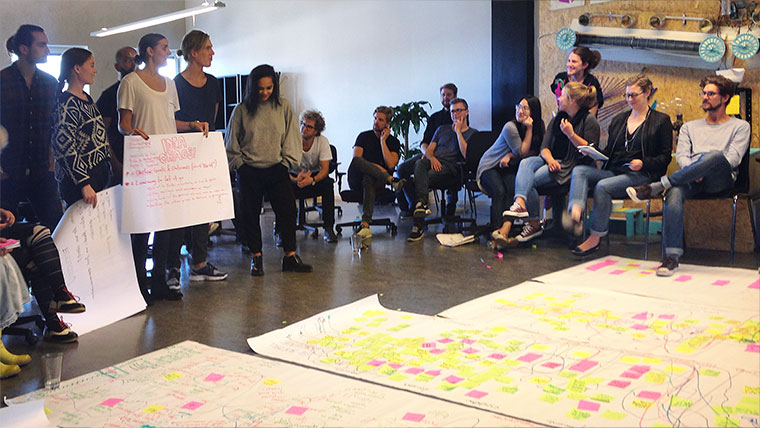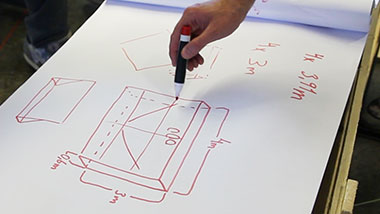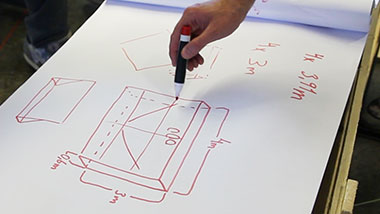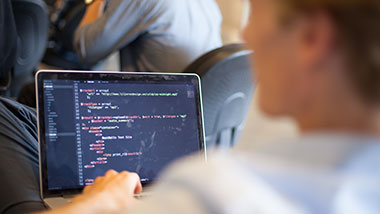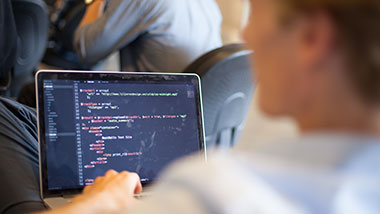 The outcome
Beatballs was given a big amount of media coverage, featured on The Queen Latifa Show, BBC, PSFK, Vice's The Creators Project and other media in more than 15 countries. Fun as well as challenging, with a notion of how much can be done in a short time when organizing a team of 54 creatives.
Make your own meatball recipe or watch the Behind the scenes for the full story.